In Loving Memory Our Founder and Our Father
Charlie D. Moon 1927-2003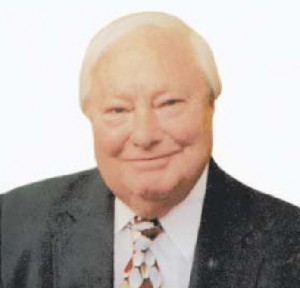 A SKILLED CRAFTSMEN THAT GROUND THE SHARP CORNERS ON THE INDUSTRY BY SETTING THE STANDARD OF QUALITY MILLING CUTTERS FOR GENERATIONS TO COME.
When Charlie D. Moon founded the Moon Cutter Co., Inc. in 1957, he envisioned a company that would ensure satisfaction through four basic qualities: competitive prices, speedy delivery, strong customer relations through superior customer service, and engineering the highest quality of milling cutters available. Almost fifty years later, it is still these qualities which have enabled our company to grow successfully for three generations and continue to be your Leader in Milling Cutters, Keyseat Cutters and Saws.
The entire Moon family is dedicated to working hard every day to ensure that the long family tradition of service and quality is upheld and the ideology of our father carries over in every aspect of our production. We thank you for your support and consideration. If there is anything we can do for your next cutting tool project please feel free to call and ask for a MOON family expert.
Whether you need a standard tool, alterations to standard tools, or a full blueprint special, our total in-house capabilities will assure you the highest quality tools at the best price, delivered fast and with the personal attention your projects deserve.